All long-term financial goals would soon become short-term financial goals. Perhaps it is obvious that with the passage of time that a goal 18 years away, will soon become a goal 3 years away.Children's education goal is the best example of this. 'They grow up so fast!", we hear everyone say around us. Question is, what are we going to do about it?
In a recent post, we had discussed equity returns versus volatility (measured by standard deviation) and came with a suggestion for equity allocation for different investment durations.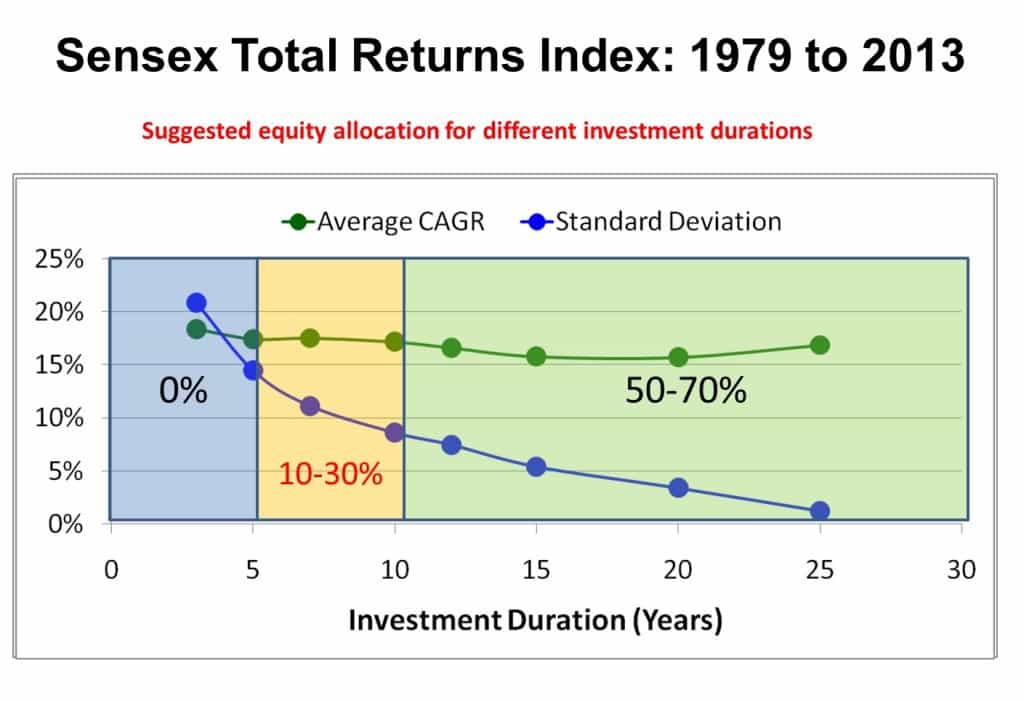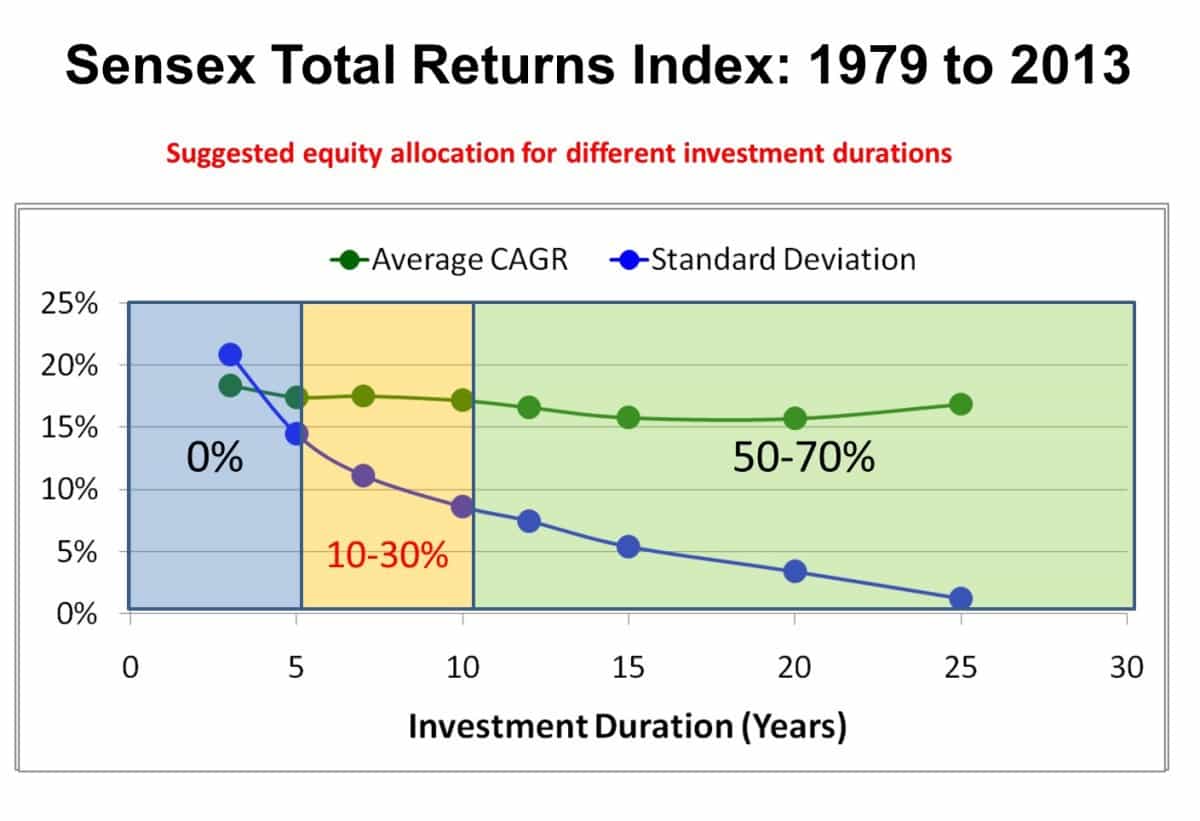 Now imagine a financial goal, 15 years away and you have say, 60% equity allocation for that goal. After 5 years, it will be 10 years away and after 5 more years, it will be 5 years away. With this simple fact, which seems so obvious when spelt out like that, let us  look at the above graph again.
It would not be prudent to have 50-70% equity exposure after 5 years. It would not be prudent to have 10-30% equity after 10 years. A long-term goal will soon become an intermediate-term goal and soon a short-term goal.
Therefore, the asset allocation must be tweaked must be periodically tweaked to reduce exposure to volatile assets – portfolio derisking. This is in addition to rebalancing –All about Portfolio Rebalancing with Calculators.
If would help if a derisking plan is in place years before it is actually implemented. Not only would this be more organised, but also factor in the correct amount necessary for monthly investment.
These tools will help you set up a derisking plan:
Asset allocation for long-term goals – before deciding on significsant equity exposure
Deciding on asset allocation for a financial goal – setting portfolio return based on assest allocatrion (equity:fixed income ratio)
Low-stress retirement calculator with flexible asset allocation