Use this tool to calculate the annualized return (XIRR) of your mutual fund SIPs month by month since the date you started it and compare its performance with its benchmark. In this update to the Mutual Fund SIP XIRR Tracker, I have integrated it with Pranav Date's Nifty Historical Data (Price, Total Returns, PE, PB and Div Yield) Downloader.
This now offers a range of about 70+ benchmarks from the BSE and NSE to compare mutual fund performance.
What is XIRR?
When you invest a lump sum in a volatile instrument (equity, debt fund, gold fund etc.), the average rate at which the investment has compounded is given by the CAGR
When you invest periodically in the same instrument, instead of CAGR, a quantity called the XIRR,  is calculated. This can be interpreted as the average CAGR of all the instalments.
Read more:
Understanding Annualized Return: CAGR and XIRR
If you track this XIRR month after month for a SIP instrument and compare it with the corresponding number for a benchmark, it gives you an idea of how consistently the fund has beat the benchmark.
Here are few screenshots.
The inputs screen of the freefincal XIRR Tracker

Quantum Long Term Equity vs Nifty 50 (total returns index)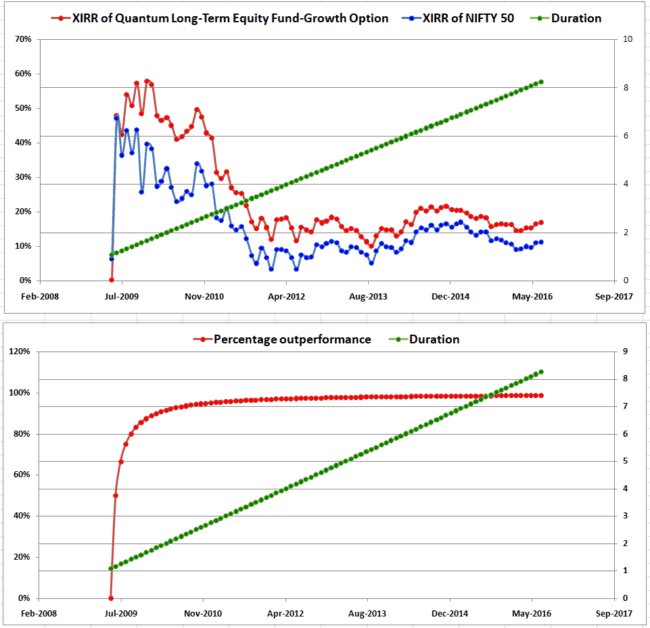 Each dot in the top graph is the XIRR of a SIP started on Apr  3rd 2008 (this can be changed by the user). Notice the outperformance of the fund. The green line (both top and bottom) is just the number of SIP instalments added up. So it increases like a straight line.
In the bottom graph, the red dots represent the percentage outperformance:
number of months fund return was higher than benchmark/ (total number of months) expressed as a percentage. A steady fall over many months in this can be used as a sign to switch funds.
HDFC Equity  vs NIfty 500 (total returns index)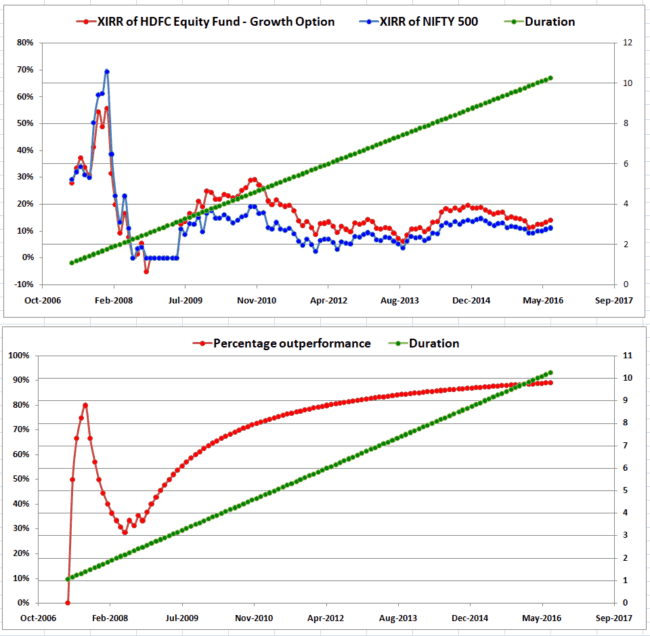 How to use this sheet
1: As a way to observe and get used to fund volatility. Notice the high returns at the start gradually dropping down. This gives us a sense of proportion.
2: To evaluate fund performance with respect to its benchmark from the date in which you started investing  (not just SIPs)
Download the freefincal Mutual Fund SIP XIRR Tracker (Aug 2017)
_______________________________
Ask Questions with this form
And I will respond to them in the next few days. I welcome tough questions. Please do not ask for investment advice. Before asking, please search the site if the issue has already been discussed. Thank you.  PLEASE DO NOT POST COMMENTS WITH THIS FORM it is for questions only.
[contact-form][contact-field label='Name' type='name' required='1'/][contact-field label='Email' type='email' required='1'/][contact-field label='Comment' type='textarea' required='1'/][/contact-form]
GameChanger– Forget Startups, Join Corporate & Live The Rich Life You want
My second book, Gamechanger: Forget Start-ups, Join Corporate and Still Live the Rich Life you want, co-authored with Pranav Surya is now available at Amazon as paperback (₹ 199) and Kindle (free in unlimited or ₹ 99 – you could read with their free app on PC/tablet/mobile, no kindle necessary).
It is a book that tells you how to travel anywhere on a budget (eg. to Europe at 50% lower costs) and specific investment advice for young earners.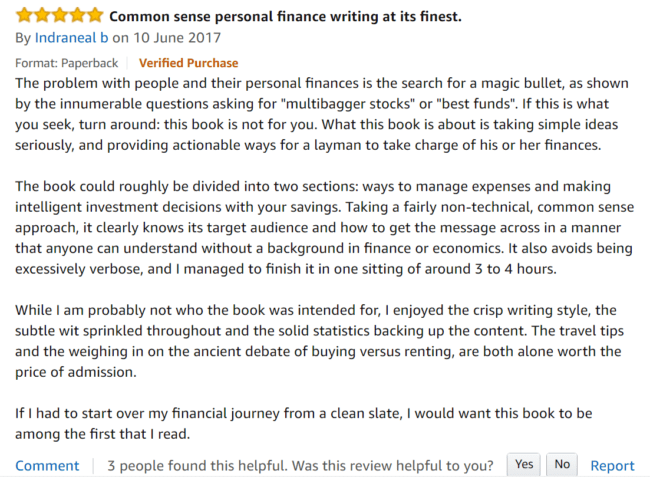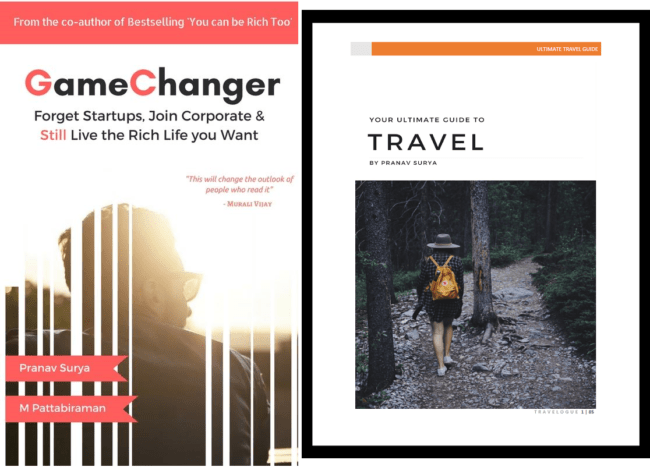 The ultimate guide to travel by Pranav Surya is a deep dive analysis into vacation planning, finding cheap flights, budget accommodation, what to do when travelling, how travelling slowly is better financially and psychologically with links to the web pages and hand-holding at every step.  Get the pdf for ₹199 (instant download)
You can Be Rich Too with Goal-Based Investing 
My first book with PV Subramanyam helps you ask the risk questions about money, seek simple solutions and find your own personalised answers with nine online calculator modules.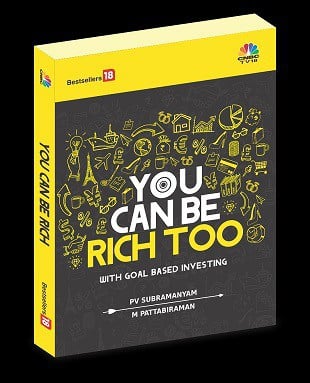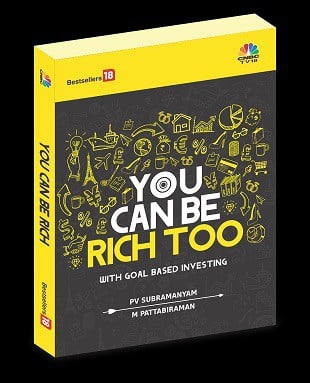 The book is available at:
Amazon Hardcover Rs. 271. 32% OFF
Infibeam Now just Rs. 270  32% OFF. If you use a mobikwik wallet, and purchase via infibeam, you can get up to 100% cashback!!
Flipkart Rs. 279. 30% off
Kindle at Amazon.in (Rs.271) Read with free app
Google PlayRs. 271 Read on your PC/Tablet/Mobile
Now in Hindi!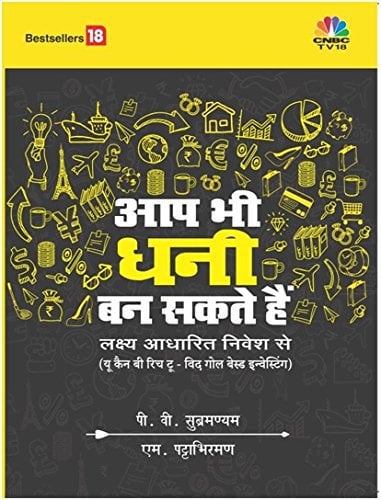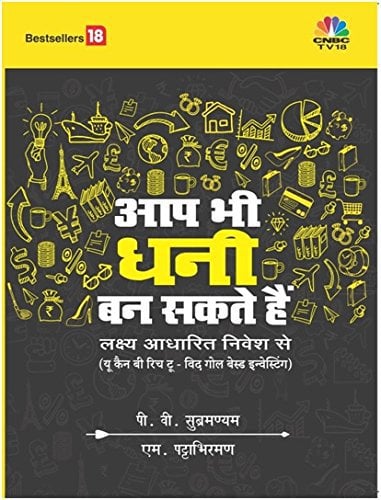 Order the Hindi version via this link